Viva Las Vegas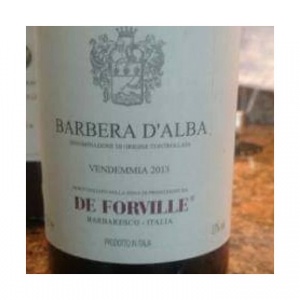 These photos were taken in 2014 on a trip to Las Vegas as we travelled the Americas, Alaska and Mexico! YEP MASSIVE TRIP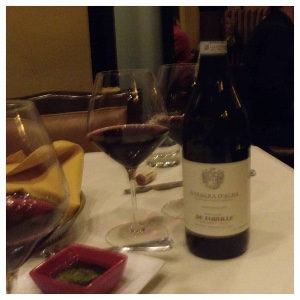 This wine photo (sorry it's blurred – fun night) got me thinking and interested in wine. It was our very first SOMM experience; the restaurant was Italian…
Sigh I did nothing about my wine knowledge until now …
I didn't even know what I was drinking let alone a Barbera grape! what?
On careful inspection on zooming in on the photo;
its Barbera D'Alba De Forville Piedmont Italy and unfortunately the Vintage is unknown. I believe though it should be consumed young? But I'm not sure.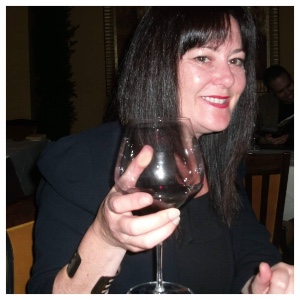 But I look very happy and jolly, fringe and all!
It was a great experience, but it pays to know your wines and vintages as we paid a lot for this wine, lol, and, since researching, found out it's not really that expensive!